Reminder
Fall 2017
CSP & Capstone
October 1st preferred submission date of initial course materials (a syllabus and AP Course Audit form) for the 2017-18 school year.
Administrators
October 15 is the preferred date by which administrators should renew previously authorized courses that are again offered in the 2017-18 school year to ensure the inclusion of these courses in the initial publication of the AP Course Ledger in November.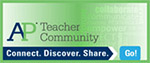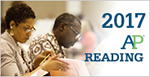 Apply Now
Join more than 15,000 college faculty members and AP teachers at the 2017 AP Reading.
AP Physics B has been replaced with AP Physics 1 & 2. Learn more about this change.
Visit the AP Physics 1 Resources page
Visit the AP Physics 2 Resources page>
AP teachers are encouraged to develop or maintain their own curriculum that either includes or exceeds each of these expectations; such courses will be authorized to use the "AP" designation. Credit for the success of AP courses belongs to the individual schools and teachers that create powerful, locally designed AP curricula.
The AP Physics B course should be designed by your school to provide students with a learning experience equivalent to that of an introductory yearlong algebra-based college course in physics that includes a laboratory component. Your course should include topics in both classical and modern physics as indicated in the Course Description.
Schools' AP Physics B courses are typically designed to be taken by students after the completion of a first-year high school physics course. Knowledge of algebra and trigonometry is necessary. Graphing calculators are recommended (but not required) for use during the course and during the free-response section of the exam. Students are encouraged to keep copies of their laboratory work for use in determining college credit or placement.
All students who are willing and academically prepared to accept the challenge of a rigorous academic curriculum should be considered for admission to AP courses. The College Board encourages the elimination of barriers that restrict access to AP courses for students from ethnic, racial and socioeconomic groups that have been traditionally underrepresented in the AP Program. Schools should make every effort to ensure that their AP classes reflect the diversity of their student population.
High schools offering this exam must provide the exam administration resources described in the AP Coordinator's Manual.